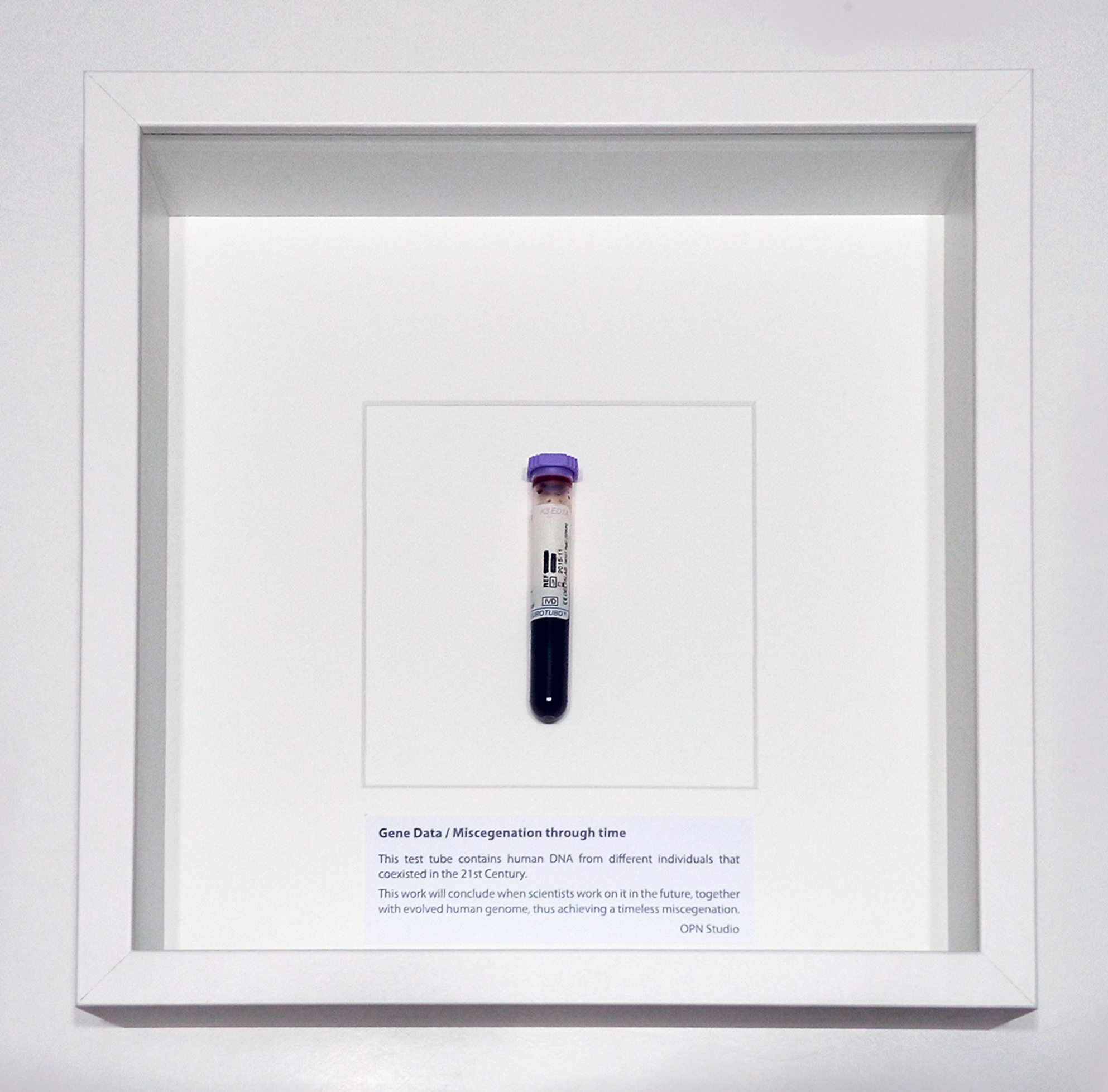 Technical Specifications:
Date: 2021
Dimensions: 25 x 25 x 6 cm
Materials/Technique: Human DNA and test tube.
Weight: 0,5 kg
This test tube contains human DNA from different individuals that coexisted in the 21st Century.
This work will conclude when scientists work on it in the future, together with evolved human genome, thus achieving a timeless miscegenation.