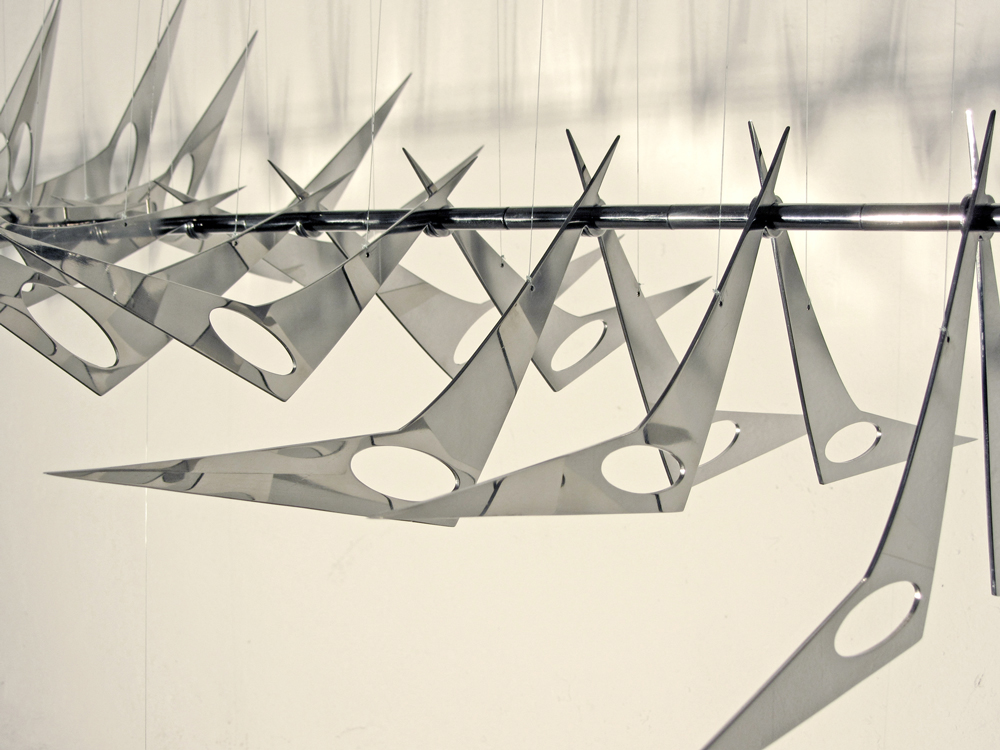 Technical Specifications:
Year: 2012
Size: 140 x 190 x 13 – 50 cm (variable)
Materials and Technic: Stainless Steel and robotic.
Weight: 30 kg
This is the study of observations about the same object of analysis through multiple and disparate periods of time, by an observer of observers. They give to a series of evolutions, within a same period of time, called Sincrónicas, based on the above observations.
Each Sincronica reflects the evolution of observation and individual criticism.
Sincronica IV, programmable robotic sculpture, consisting of 42 pieces in 21 peer groups, supported by lines, obtaining a synchronous dynamic visual effects irregular variable, granted through the programming of 21 independent actuators driven by a control circuit that receives orders of a microcontroller, connected in series.