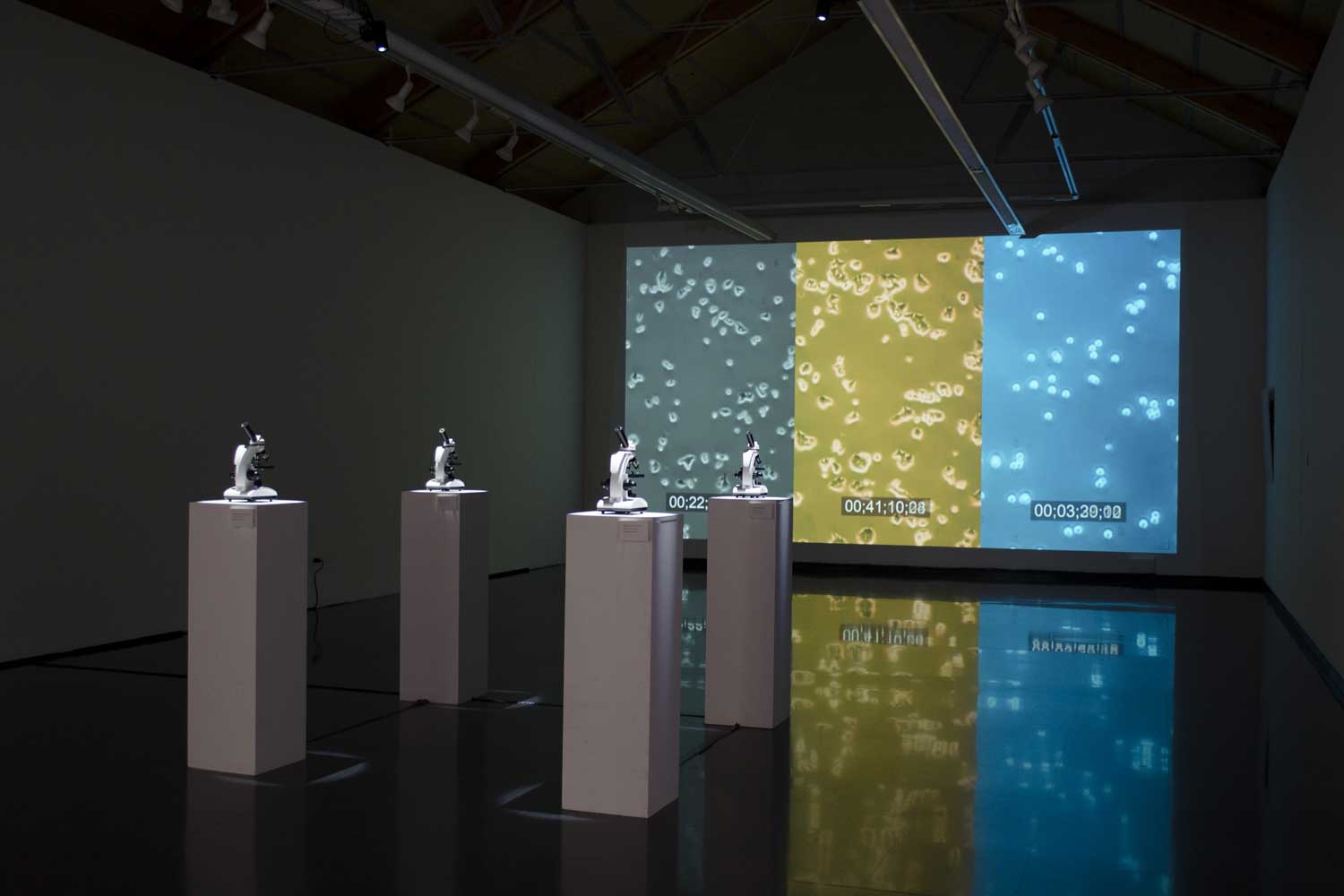 Technical Specifications:
Year: 2019
Size: variable
Technic: Installation
Weight: — kg
Geno_Roots is a bio-art project, where the research is based on human genome. In addition, the leading figure within this project is the liver and its anatomical unit, the cell. Geno Roots launches an approach both, of scientific interest within the bounds of anatomical and medical levels, as well as sociological in an ethical-moral level together with the environmental responsibilities.
Furthermore, the liver has a high regeneration capacity and is able to perform its functions autonomously even after two-thirds of its size have been surgically removed. Thanks to its regeneration ability, the remaining liver cells left can generate a complete functional organ just in a few weeks.
Geno_Roots bases its approach directly on its extraordinary regenerative capacity that allows to redevelop itself up to more than 40 times. Besides, the liver is able to recover its original size starting from a fragment of only 30 percent of its volume.
Moreover, this Project is tackled from the perspective of extracorporeal circulation, circulation of blood outside the body, and its maintenance through a machine that temporarily assumes the organ's functions, thus guaranteeing its conservation and growth. More precisely, this project is developed from a liver isolated from the body and shows how this organ reproduces itself exponentially through its maintenance in vitro.
In addition, apart from the purely clinical approach, this project raises the proposal of being in possession of a growing organs bank, in order to be sectioned once the cultures have reached their optimal size. In this way, the needed portion would be implanted in each patient. At the same time, the mother culture would be kept growing, thus allowing to have different cultures of livers, as a clinical case, or even other organs or parts of animal bodies for consumption, without the need for any kind of sacrifice, and so in this way minimizing suffering.
It must be point out, that this is an approach which will possibly be completely viable in a close future. But today, there are limitations in the state of the technique that do not allow these proposals to be developed.
Technical Specifications:
Year: 2019
Duration: 6′ 14″
Technic: HD video projection 16:9 Single-channel
Collaborate: